At The Lion at Malpas, we have a number of dog-friendly rooms, as well as some areas of our pub being dog-friendly too. We believe that holidays are all the better when you can bring your four-legged friends along too, it's much better than leaving them behind. Luckily, our location is perfect for plenty of dog-friendly activities to do, with dog walking routes in Malpas and Cheshire to explore too.
So, we wanted to let you know about all the hidden treasures that are just a stone's throw away from our front door. Whether you're opting for a weekend staycation, or a longer mid-week break, here's some of our favourite dog walking routes in Malpas and Cheshire…
5 Of Our Favourite Dog Walking Routes In Malpas & Cheshire
Bickerton Hills
Bickerton Hills, covering over 280 acres of land in total, boasts a lovely 5km dog-walking trail and we're just over 10 minutes drive away from there. Their paths promise fantastic views and on clear days you can even see all the way to Liverpool and Ellesmere Port. This option is simply ideal for an hour or two away and is a popular Cheshire attraction for keen walkers and furry friends. 
Nantwich Lake
Nantwich Lake is lovely all year round, especially for dogs. There's free parking when you get there, so at 26 minutes away from The Lion at Malpas by car, it's an effortless trip. You can cover any kind of distance here too, whether you fancy a quick stroll or a longer walk. There's also easy access into the town centre, which encapsulates its rich history in a charming way. There's a whole host of dog-friendly places in Nantwich where you can grab a bite to eat too, a perfect mini day trip when you're staying at The Lion for a few nights.
Grosvenor Park
Less than half an hour away from The Lion at Malpas is Grosvenor Park, a fantastic Cheshire dog walking route. A walk around this park affords you a look into its rich history, which includes being one of the finest examples of Victorian gardening in the whole of the UK. There's also fun for all ages, with a miniature railway and play park. With plenty of nearby amenities, it's the perfect place to explore with your furry friend. Ideal for our mid-week stay guests who are looking to branch out and explore different areas of Cheshire during their stay.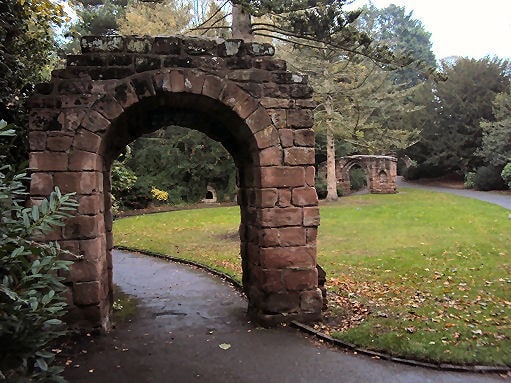 Image credit: Cheshire Now
Delamere Forest
Just over 30 minutes by car, Delamere Forest is a little further away from The Lion – but all the same, it's well worth the trip. If you're staying for 2+ nights with your dog, then Delamere Forest is the perfect place to treat your pooch and stretch their legs. This woodland is renowned across the UK as being a beauty spot and for having lots of fun things to do there. Not only are there three walking trails, there's also two cycling trails, Go Ape, Segway, bike hire and a fantastic café. You can quite easily make a day of it here, before heading back to The Lion for a lovely pub meal and a relaxing overnight stay.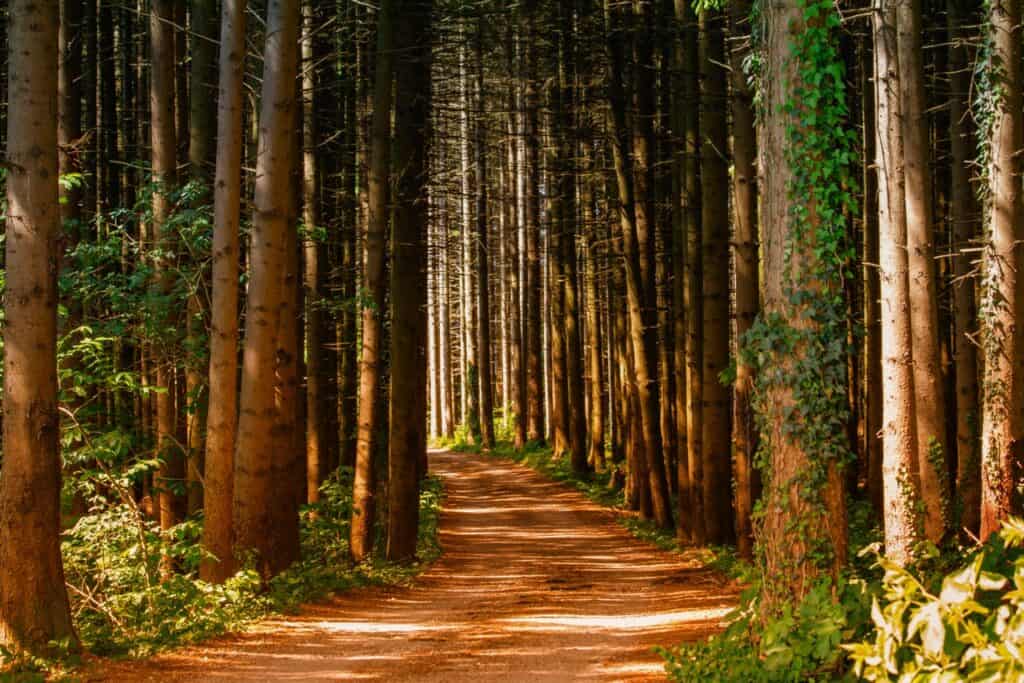 Tarvin Community Woodland
Tarvin Community Woodland is perfect for getting back to nature and truly appreciating all the UK has to offer in its beautiful green spaces. Your dog will love exploring the walking routes available at this Cheshire beauty spot and you can map a walk that starts or ends in the village, if you fancy exploring Tarvin whilst you're there. Over the last 15 years, over 10,000 volunteering hours have been lovingly put into the woodland, keeping it a desirable dog-walking route in Cheshire, as well as an all-round peaceful place to explore with your family too. We're just 25 minutes by car away from Tarvin Community Woodland.
Dog-Friendly Accommodation In Cheshire & Malpas
Of our B&B rooms at The Lion, 1, 2,3, 4 and 9 welcome dogs. It's not always easy to find dog-friendly accommodation in Cheshire, but we're proud to welcome four-legged friends. After all, they deserve a holiday too. Plus, our pub has dog-friendly rooms for well-behaved pooches, making The Lion at Malpas a true pet-friendly getaway.
To find out more about our dog-friendly accommodation, pub, or to book your dog-friendly getaway, head to our website.