You might think that The Lion is simply a beautiful countryside pub where you can buy great food and drink to enjoy in a relaxed atmosphere. But it's so much more than that! We don't just offer great dining in our stylish and comfortable interior, we're also always happy to welcome businesses, too in our business event space. So whether you've travelled across the country or are just down the road. Read on to see what we offer businesses that come to The Lion.
Our Business Event Space In Cheshire
Corporate Events
Our heavenly Brereton Suite serves as the perfect event suite – the photos speak for themselves! With a capacity of 60 and a light, airy interior, the suite is perfect for your business' function – whether that's a leaving party, a dinner, or even just a meeting. The event suite is separate from the main building, meaning you have complete privacy from the rest of our guests. The room even has its own private bar! No matter how 'fancy' or low-key, we can cater for every business here.
If it's a meeting you're looking for, the suite can sit 30 people in either a theatre, cabaret, or boardroom style. We also offer complimentary car park spaces, including an electric charging point and accessible space – yes, we've thought of everything!
This is also the only event suite in Malpas, so if your business is local to Cheshire, it's the perfect place for you. Or, with a number of rooms on site, the suite is also an attractive option for those looking to get out on a 'corporate away day'.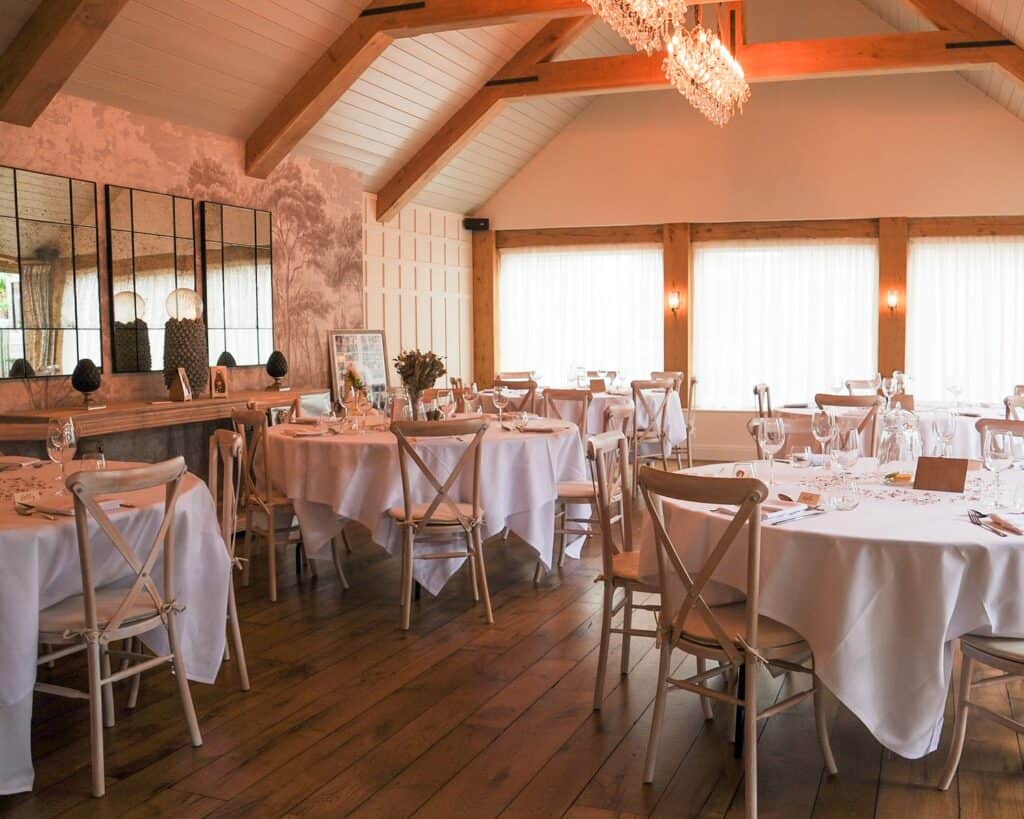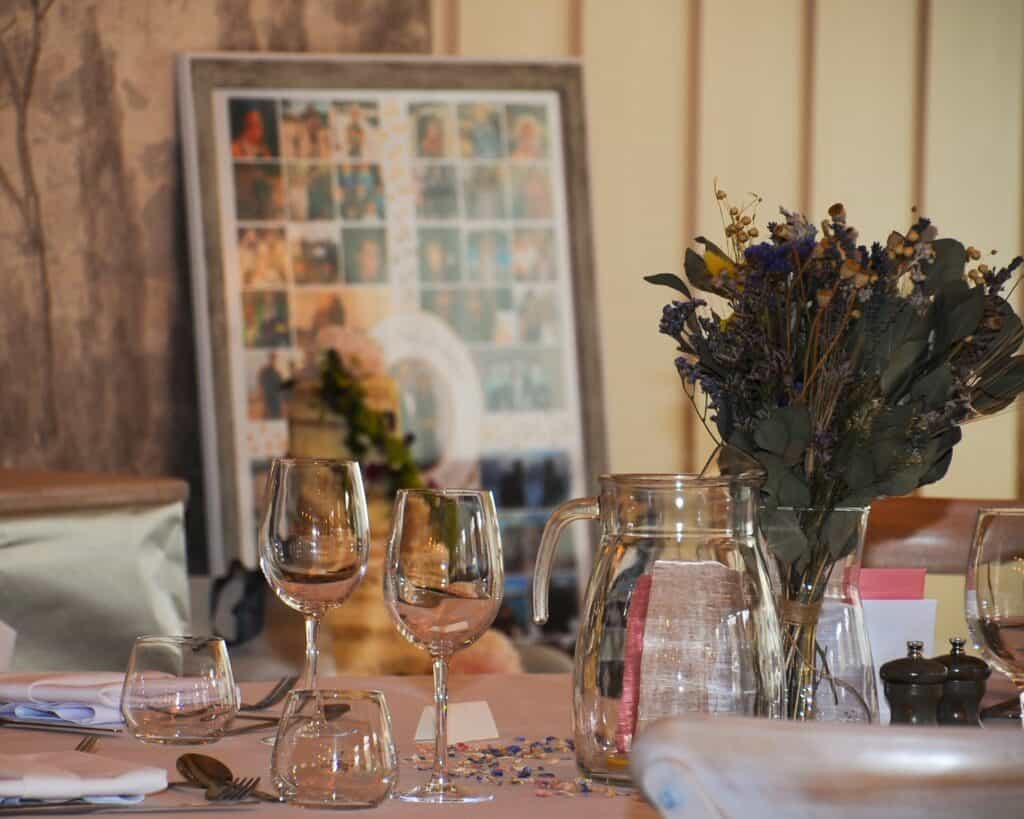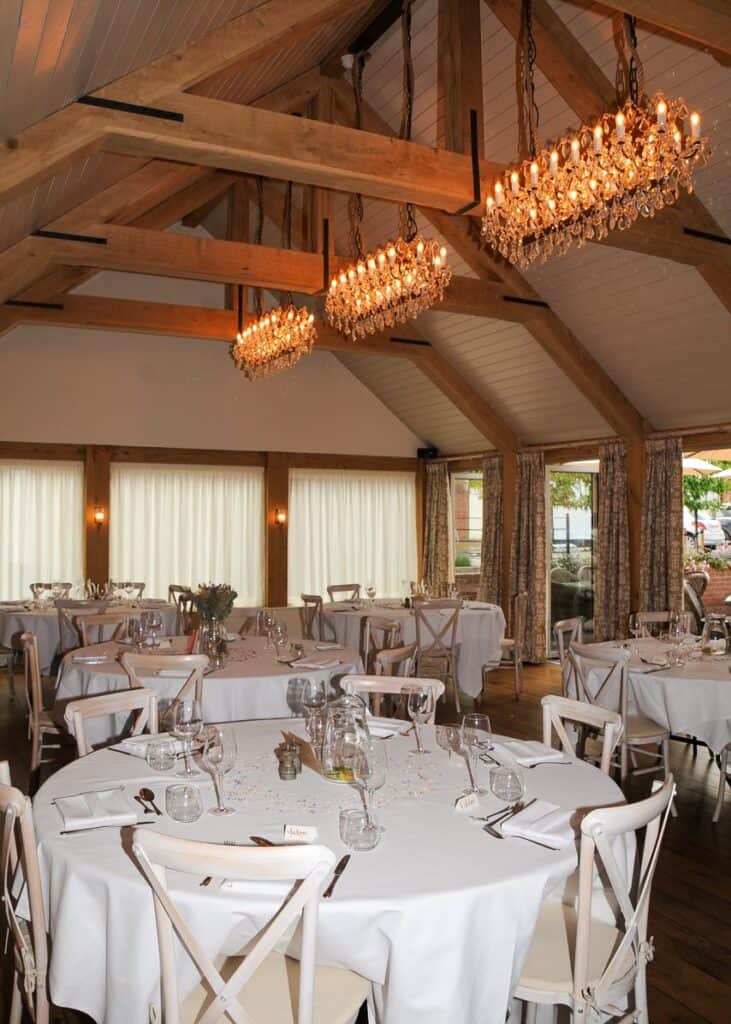 Team Building Activities
You could also host team building activities in here and forgo the usual activities of paintballing or sports to band the team together. It's well-documented that team building exercises, even simple ones, can help bring co-workers together, thereby helping your business thrive. We've written more about how to plan a corporate away day here!
Our Brereton Suite event space can be used to host smaller-scale activities, but we're also near to many places that you might traditionally venture out to for away days, such as Hill Valley Golf Club, Carden Park Golf Resort, and Carden Park Spa. Many golfers like to enjoy an overnight stay here at The Lion after a day on the green.
Or, your team might just be out in the countryside for a brisk walk to relax, boost morale and promote better wellbeing – fear not, there are plenty of options for that round here, too! We'd be happy to welcome you afterwards for a warming meal and a drink or two.
Stay the Night With Us
If your business is treating you to an away day or team building exercise in the North Wales or Cheshire area, we're the perfect place to rest your head in the evening!
Our 16 stunning, recently renovated bedrooms have been designed with comfort in mind – from everything from fabrics to the toiletries. It's the perfect place to rest your head after a busy day of working, networking, exploring or simply chilling out with your colleagues.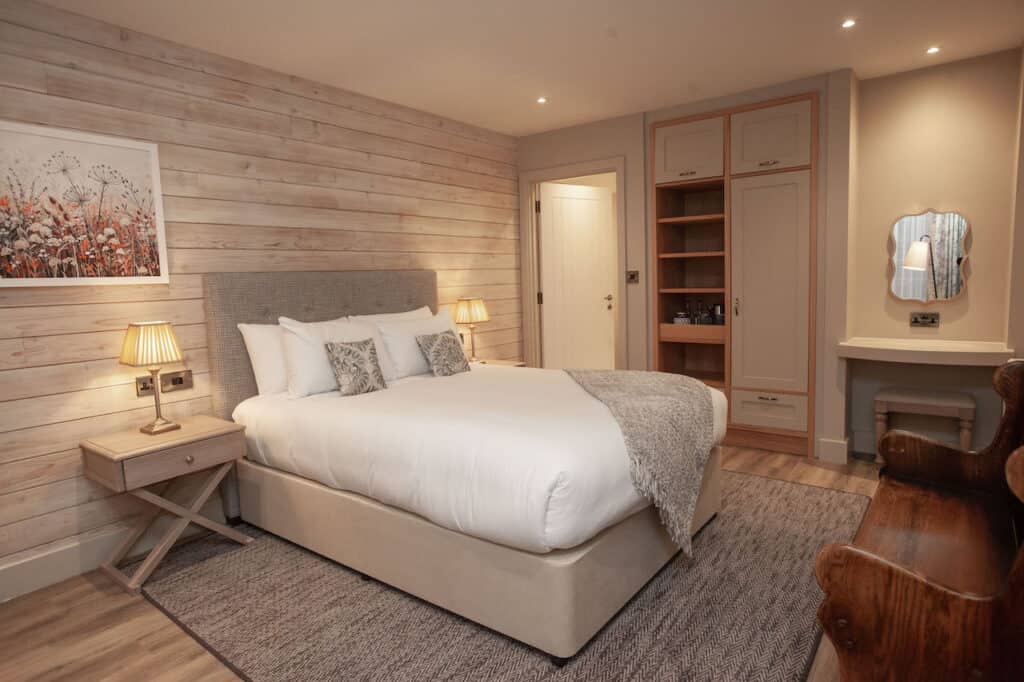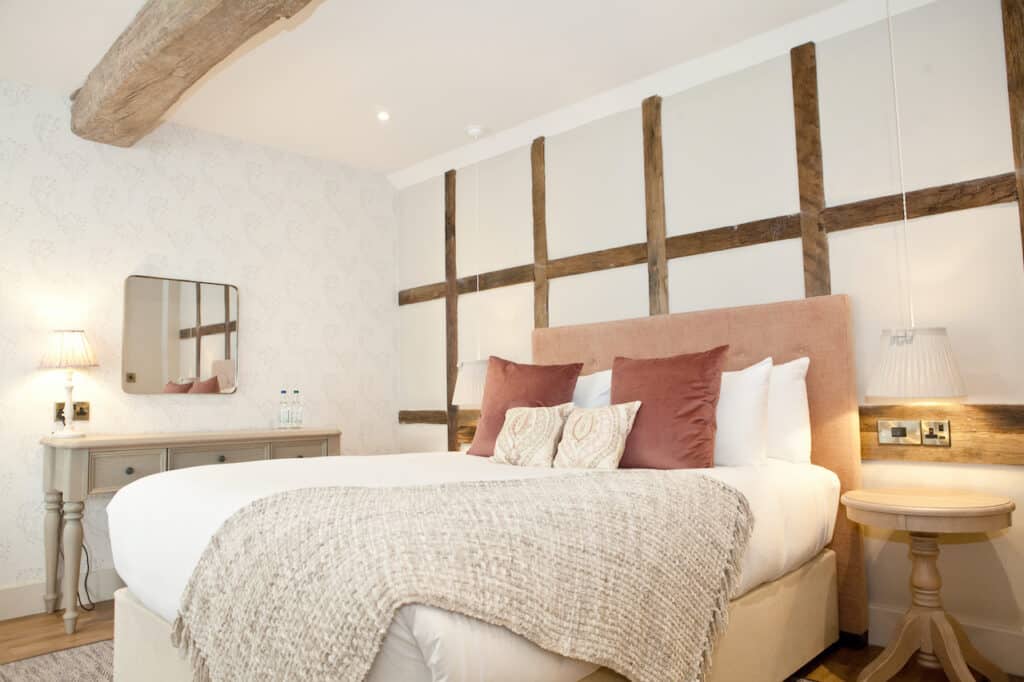 Our breakfasts for guests are a huge hit, and will certainly fill you with plenty of energy for another round of golf, or a day of business meetings!
To contact us with any queries, or to book our function room or bedrooms, head to our contact page today.