Last month, we opened the doors to The Lion at Malpas after a year of extensive restoration and refurbishment. The works are now complete and have completely transformed this traditional Cheshire pub into a quintessentially beautiful place to enjoy food or drinks with your loved ones, in the picturesque village of Malpas.
Now, almost a month on, we wanted to give you an exclusive behind-the-scenes update on how opening night went. And, of course, how things have been going since then too.
Opening Night At The Lion
We opened our doors with eager anticipation wanting to share the love and effort put in to transform the former Red Lion. We were bringing a whole new offering to the village but most importantly we wanted to offer a warm welcome, yet one that didn't compromise on the guidelines that we are required to follow to ensure we're a 'Covid safe' venue.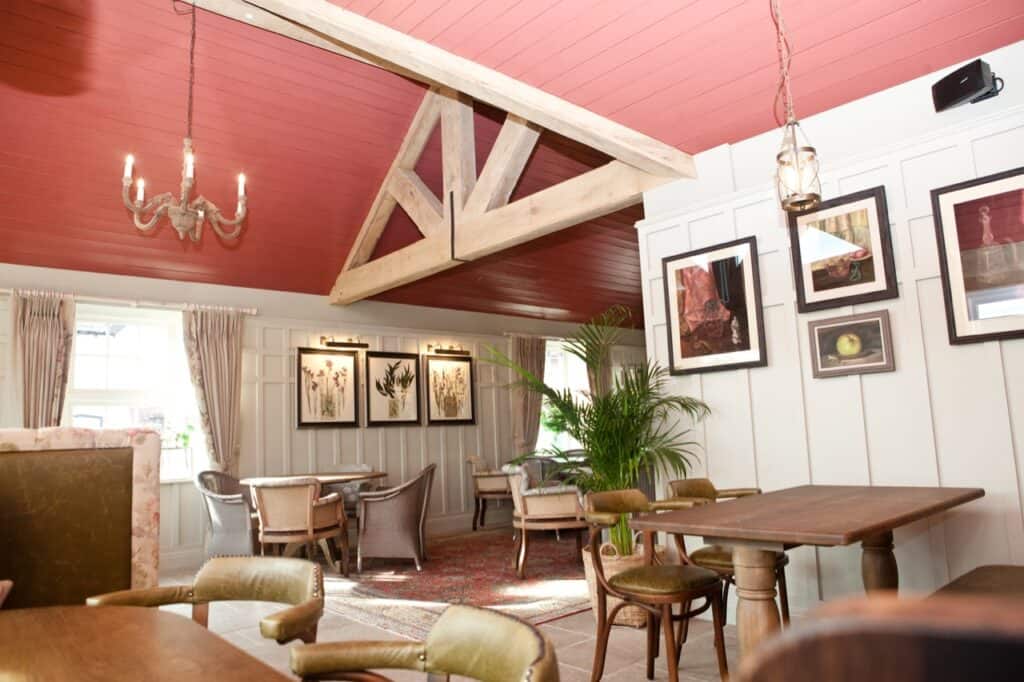 We created a seated-only event, with very small groups given tours of the pub where we were able to show the exciting offering that we have all worked so hard to create over the past year. Since opening, the pub has enjoyed welcoming a whole host of locals, as well as those from further afield, all of them managed in a safe and secure way and in a way that doesn't compromise on experience.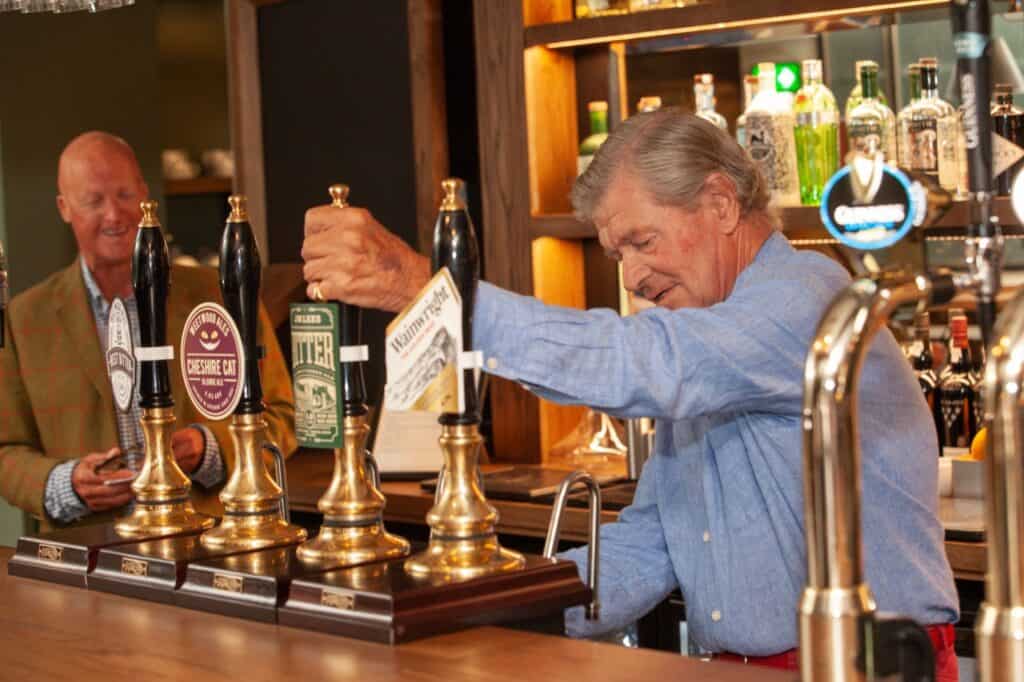 Miles Clarke was the first to pull a pint at The Lion alongside Bear Inns Director, Woody Barlow and owners Si & Crissy Lees-Jones. His short speech declared The Lion at Malpas officially open and was followed by a blessing from the Rector of Malpas and a small (socially distanced) photoshoot to record the occasion for prosperity. With that a new pub with rooms was officially opened in Malpas.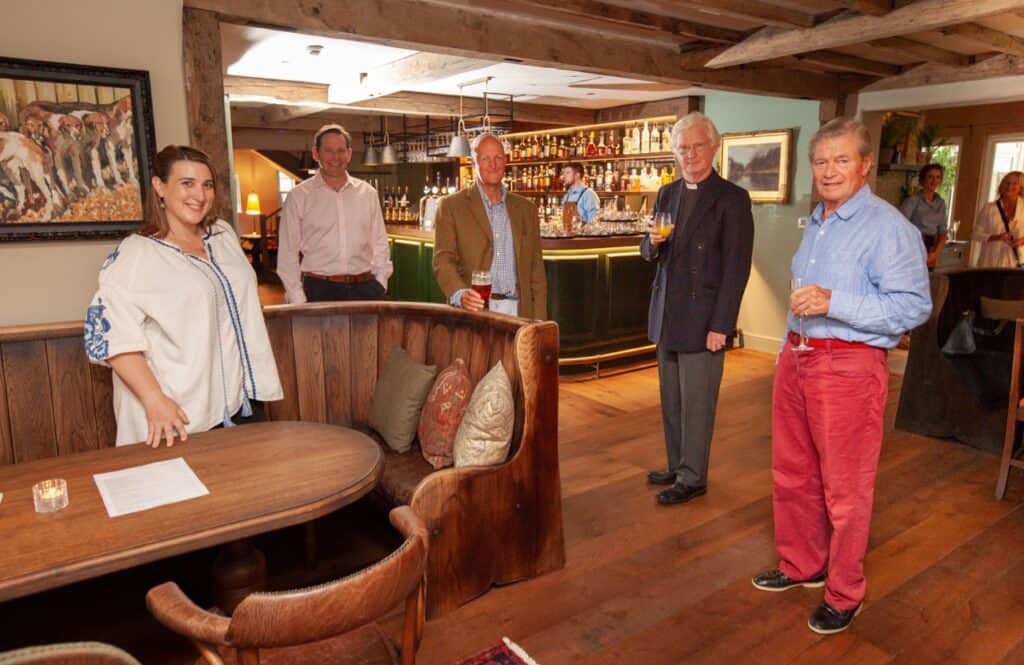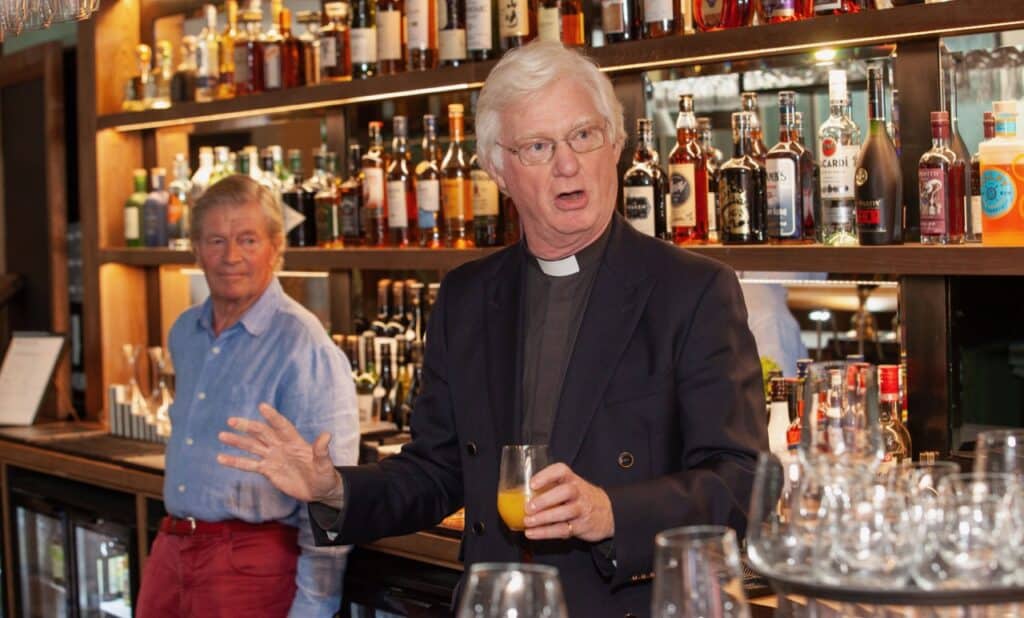 If you've not visited us yet, when you do you'll find multiple dining and drinking rooms, all completely original with unique designs. There is an area for locals to watch horse racing and other sports while other areas are more suited to a relaxed dining experience or for those who want to pop in for a pint with their dogs.
As well as offering several rooms within rooms, there is the Brereton Suite, a large entertaining space. This can currently host family and business functions in accordance with the current Covid-19 guidelines, and we're currently in the process of acquiring a license so one day we can hold small wedding ceremonies here too.
The Lion dates back to 16th Century and has always provided food and drink to locals and visitors. Set to be a featured asset to the Malpas community, it has also been chosen as the most appropriate place to display the famous local chair that King James I reportedly sat on during a visit. Owned by the residents, it now proudly stands near the bar area.
Alongside all these new changes, we're delighted that our B&B rooms are now open. A lovely selection of rooms based in Cheshire, we have 16 in total that include the Village, the Country and the Bakery. Each room has a special offering depending on what you're looking for. If you're in the village for a night, or perhaps joining us for Christmas dinner and want a room so that you can enjoy a few drinks on the evening, then the village room would be ideal. Country rooms are slightly larger, so are great for midweek stays or long weekends. The Bakery is a 2-floor suite, so it's the place to be for longer stays in Malpas. Staying at The Lion feels like you're staying in a village, within a village – the rooms are the perfect place to switch off from the world for a few days, hit pause and relax.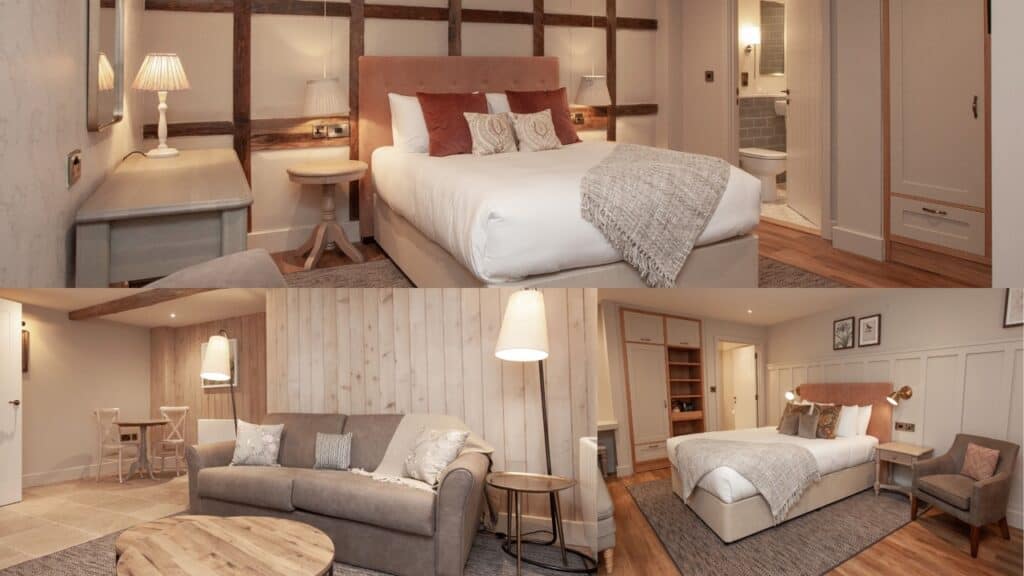 Where Are We Now?
It's almost been over a month since The Lion opened and how time flies. We've enjoyed meeting so many new customers and are already getting to know the familiar faces. Reviews have been nothing but positive and we're so glad that we've done the villagers of Malpas proud with what we've created.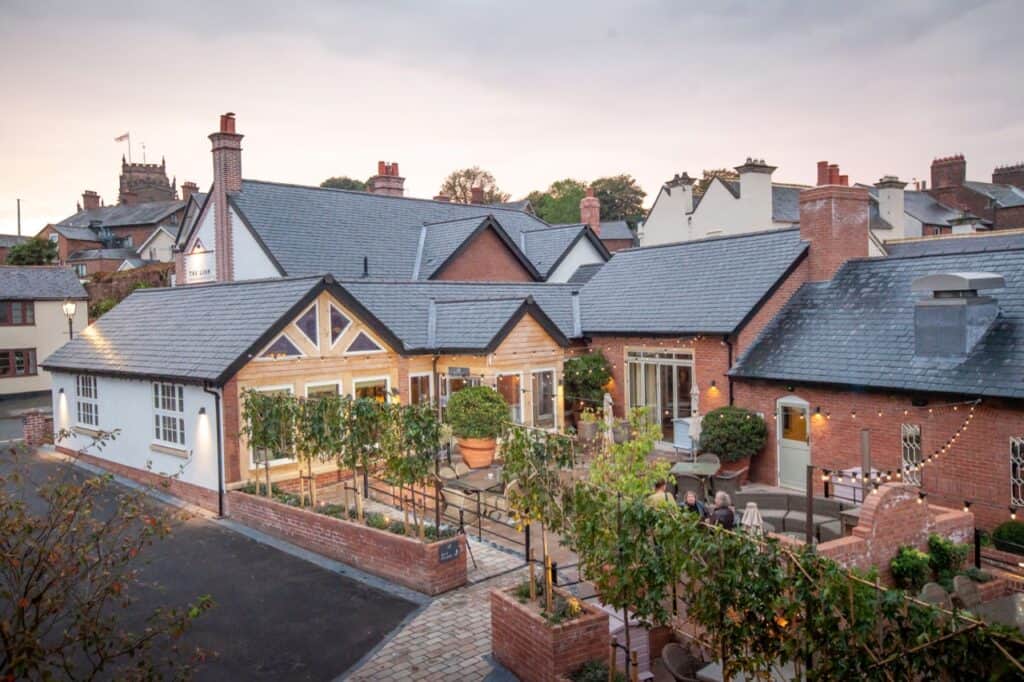 Since opening night, new measures have been brought in due to Covid-19. Naturally, we're adhering to these and the new guidelines in place that you'll find when you visit The Lion include:
We are now closing at 10pm
All staff wearing face masks
Track & trace mandatory on arrival
Table service only
Masks mandatory in the pub, apart from when seated
Single use menus
Limits on room capacities
Socially distanced tables, with some out of use
Sanitisation stations at all entrance and exit points
The Lion at Malpas is open 11:30am to 10:00pm Tuesday-Sunday. If you want to book in to see us, whether that's for food or just for drinks, then you can do so by calling 01948 807 070 or emailing info@thelionatmalpas.co.uk if you're hoping to book a table for further than 48 hours away. You can explore the options for rooms, and book them, on our website now. Just click here.