At our Brereton Suite, we see in a number of small weddings every year and are looking forward to many more.
Our light and airy event space is a favourite amongst those in Cheshire and beyond looking for a special place to host their celebrations in front of their nearest and dearest. Fully self-contained with its own entrance, The Brereton Suite comes complete with its own private bar and is actually the only suite of its kind in Malpas. You're afforded complete privacy, with the option to step out into The Lion's outdoor seating area. Ideal on a summer day are the large French doors that open to allow air to circulate through the room. Or for winter celebrations, the warm lighting inside makes for a perfect welcoming venue to entertain guests. The suite is purposefully neutral, so it can be tailored towards specific celebrations.
Our Honeymoon Ideas For A Small Wedding
Once your vows are exchanged, you're ready to step out into your happily ever after together – and first on the list is the honeymoon! A honeymoon isn't just any holiday – it's the start of married life for you both, so it should feel special! Below are some of our favourite honeymoon ideas for a small; wedding, and ones that have been of interest to the couples who've married here at The Lion. From staycations and 'minimoons', to faraway places, we've got you covered!
3 Staycation Honeymoon Ideas
· Hampshire – The perfect blend of city, coast, and country, blessed with the natural beauty of two National Parks and thriving culture, with history and heritage at its heart.
· Dorset – Boasting some of the most beautiful coast and countryside and the great outdoors is just waiting to be explored!
·      Gloucestershire – Home to an adults-only treehouse getaway, it's tucked away in the most stunning, secluded location – you really will feel like it's just the two of you in your own bubble.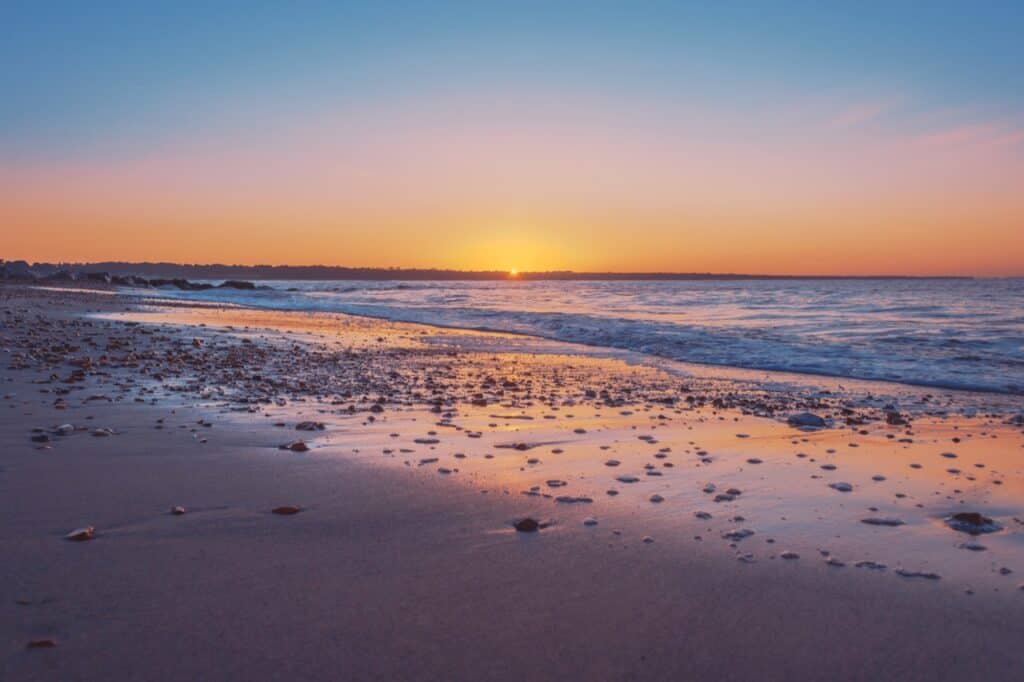 2 'Minimoon' Honeymoon Ideas
· Isle of Skye – Recently voted the fourth best island in the world by the National Geographic so if you're looking for an amazing island getaway that's easily accessible, this could be perfect. Skye has beaches that look straight out of the Caribbean, fantastic restaurants, distilleries and breweries, incredible walking routes and – on the right night – you might even be able to catch the Northern Lights.
·      The Amalfi Coast – It's hard to picture a more classically romantic scene than Positano's steep village streets, Moorish architecture, azure waters and colourful loungers and umbrellas lining the dark sandy beaches.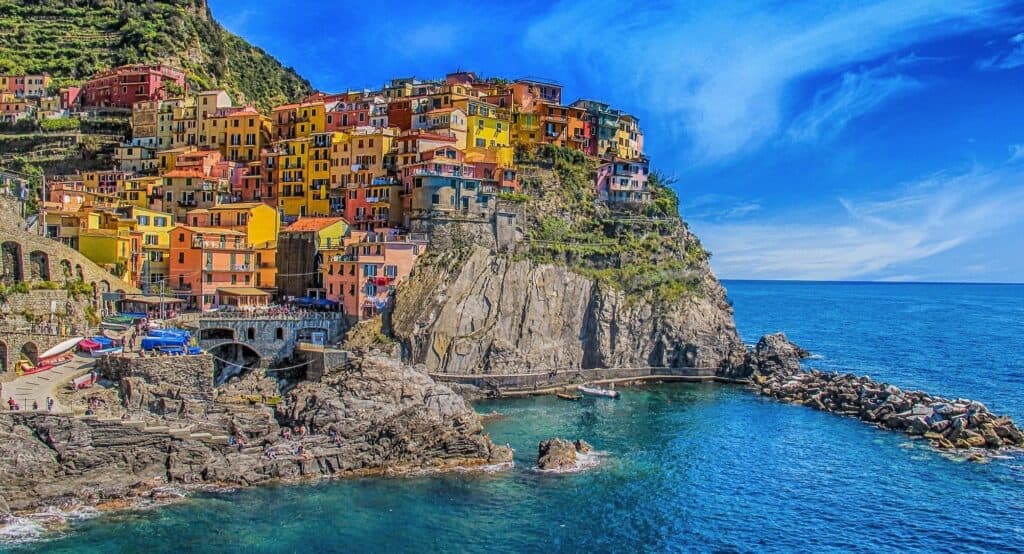 3 Faraway Honeymoon Ideas
· Australia – After checking out foodie mecca Melbourne's divine restaurant scene and mural-filled laneways, hit the artsy Jackalope Hotel for wine-country immersion on the Mornington Peninsula. Rottnest Island offers adorable quokkas and there's Chris Hemsworth–approved glamping at Discovery Rottnest Island, as well as outback and ocean adventures in the Kimberley and Ningaloo Reef. And it's hard to find more idyllic beaches than those in the Whitsundays, of course.
· Bali, Indonesia – A honeymoon in Bali is pure magic. The Indonesian island is a perfect place for passion. With a bit more of an exotic feel than the tropical islands closer to the US, Bali doesn't only offer unspoiled beaches, surfing, snorkelling and massages, it's full of culture, art, music, rice terraces and temples, many, many temples.
·      Taha'a, French Polynesia –Bora Bora, just in the distance, tends to get all the attention, but there's something special about Taha'a, too. The French Polynesian isle is known for not only vanilla but also produces rum and black pearls, all of which are attractive propositions.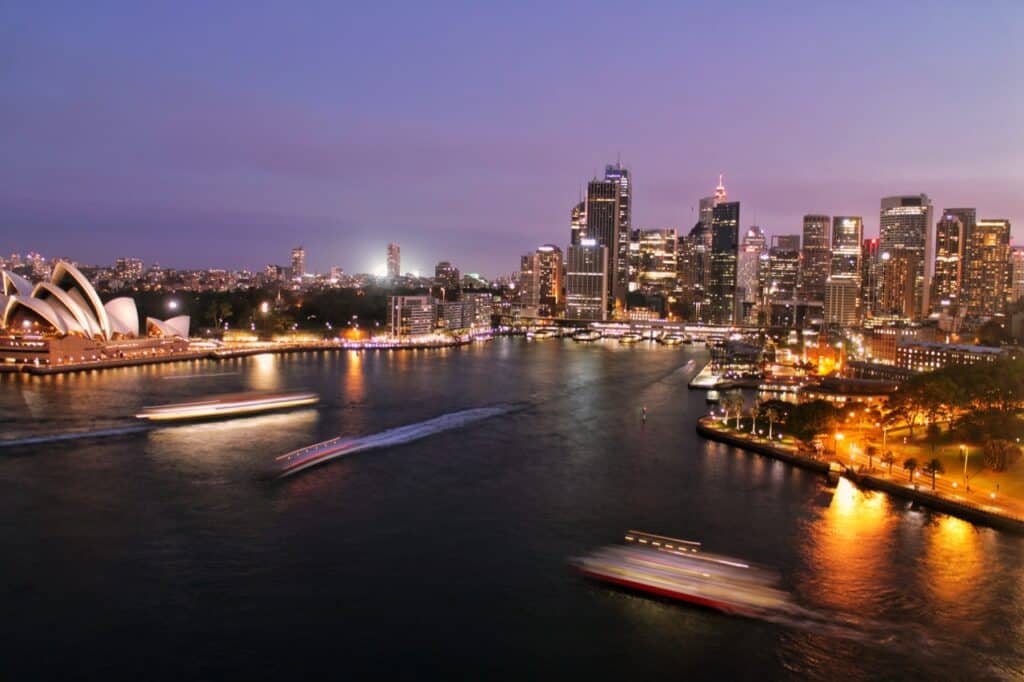 Booking Your Small Wedding At The Lion
If you're not at the honeymoon stage yet and are still looking for a venue for an intimate wedding, how about considering us for your celebration?
At The Lion, we're lucky enough to be able to host a number of events in our beautiful Brereton Suite. With the décor kept minimalistic on purpose, so that you can decorate any and every way you wish, we open our doors to anyone wishing to use the event space for their celebration. The Bereton Suite can hold between 20 and 60 people, depending on what layout you require.
And don't forget, at The Lion we offer a wide variety of bedrooms – so if you're planning to turn up long into the night, there's no need to fret about accommodation. Feel free to chat to one of the friendly members of our team to find out our availability.
If you are planning to get married soon, be sure to get in touch with our friendly team by emailing events@thelionatmalpas.co.uk to enquire about our space – we'd love to help you make it a day to remember.
Dorset: Photo by Ben Sharples from Pexels
Amalfi Coast: Photo by Pixabay from Pexels
Australia: Photo by Patrick McLachlan from Pexels
Featured image: Photo by Ben Sharples from Pexels