If you're looking for the perfect retreat in the beautiful British countryside, The Lion at Malpas is the ideal place to stay. Nestled in the heart of a picturesque, quaint Cheshire village, The Lion has offerings like no other.
This is a truly quintessentially British inn that boasts luxurious bedrooms, heavenly locally sourced food experiences in our pub dining room and stunning surroundings. We're all about the experience here – and truly believe we're one of the best in the business when it comes to great British staycations.
If you're tempted by a stay at The Lion, take a look at our guide to find out more about the inn and the local area below.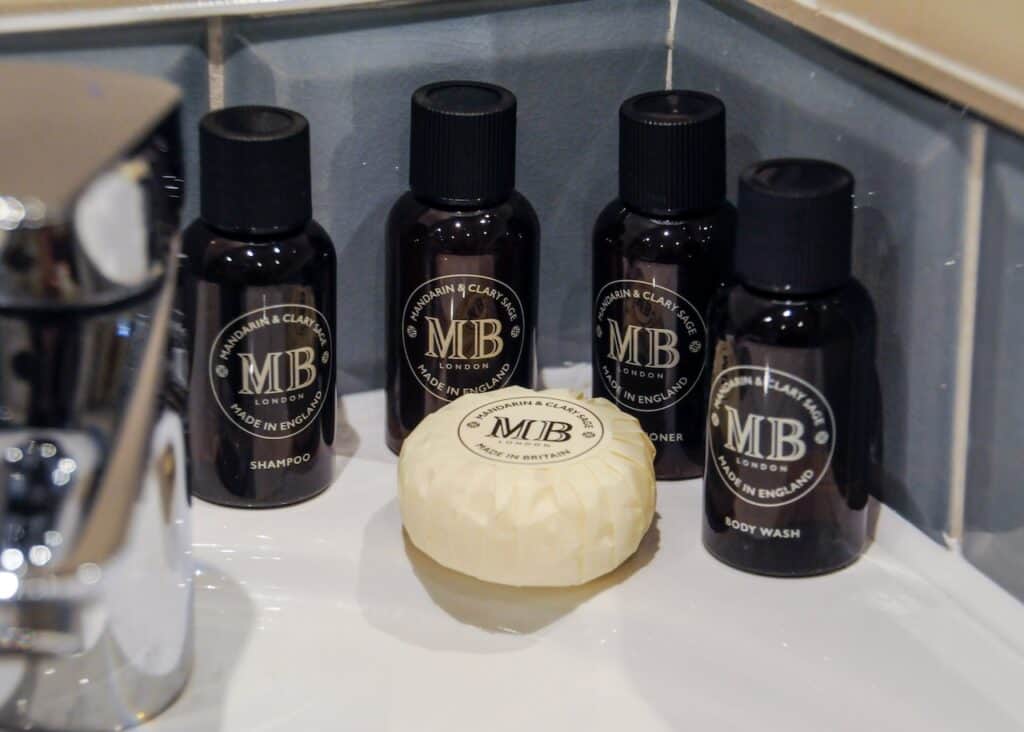 The History Of The Lion
Tucked away in the far southwestern corner of Cheshire, just a stone's throw from the Welsh border, lies Malpas, a historic and beautiful village that The Lion has called home for over five centuries.
Formerly known as 'The Red Lion', our pub has been a central part of the community since The Tudors were on the throne! It's even rumoured that Stuart monarch James I stayed at the inn during the early 17th century.
ONE of Malpas' most famous historic artefacts is set to return to its spiritual home.

The 'King's Chair' as it is known is a chair that was sat in by the first Stuart monarch, King James I – who reigned between 1603 and 1625 – after he stopped off at the Red Lion Inn, in Old Hall Street.

Legend has it that more than one royal customers has sat upon the chair, with it being brought out for the Empress of Austria during her hunting visits to Cheshire in the 1800s.

Whitchurch Herald, 2020
In September 2020, the latest chapter in the pub's story began when it was officially re-opened as 'The Lion at Malpas'.
A lot of the cosy Cheshire pubs in the small towns and villages around us can certainly offer a warm atmosphere, but we think nobody does it quite like The Lion!
Staying Overnight Here
You'll be left spoilt for choice when it comes to picking a luxurious room for an overnight stay with us. Our rooms come complete with superbly comfortable beds and immaculate designs to make your stay one to remember.
There are three different types of accommodation on offer at The Lion. Set over two floors, The Bakery has a cosy living / dining area downstairs, as well as a spacious bedroom and bathroom, complete with roll top bath, upstairs and it's the ideal place for those looking to stay a little longer in Malpas.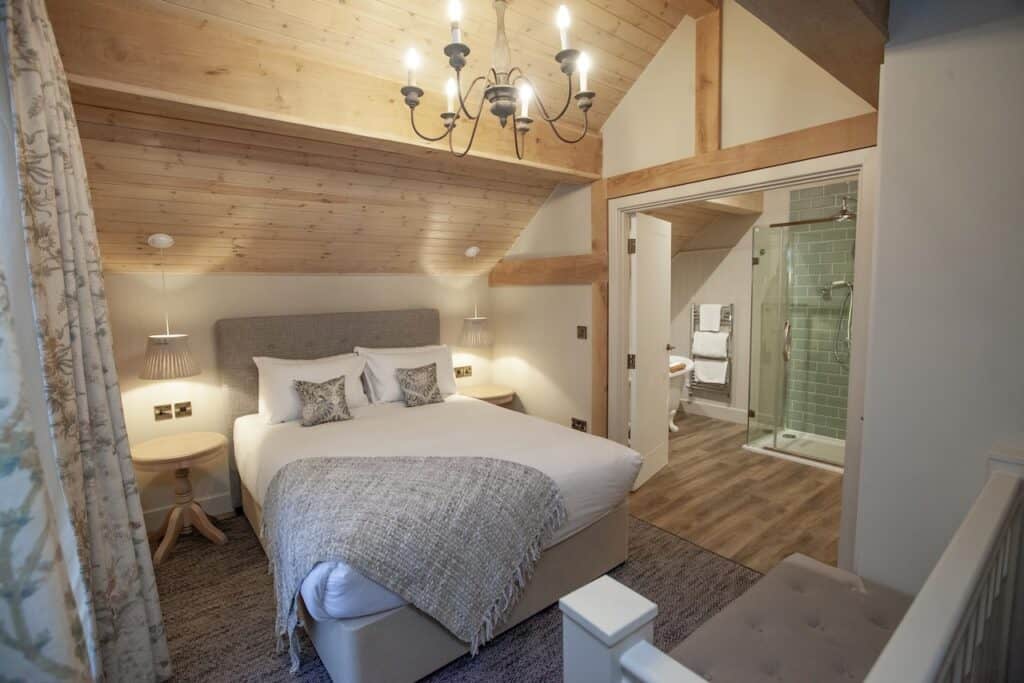 David Lloyd George is even believed to have addressed the people of Malpas from one of the windows at the Bakery before he became Prime Minister in 1916.
Meanwhile, our six Village rooms make for a wonderfully relaxing overnight stay, with both double and twin en-suite rooms available. A little larger than the Village rooms, any one of The Lion's six Country rooms are ideal for a long weekend and come with gloriously comfy beds and a flat screen TV.
All the accommodation is located close to the pub within The Lion's grounds and is a perfect base for exploring Malpas and the wider local area.
As soon as you check into one of our rooms, our staff will be on hand to take care of you for the rest of your stay. Day or night we will be on hand to make your visit with us special!
Eating Out On The Evening
At The Lion, you can enjoy a variety of scrumptious seasonal dishes packed with the finest local ingredients, all year round.
We provide a full dining experience and have experienced chefs who create new and delicious comfort gourmet food, and we add to our menu regularly. We love to give our customers the opportunity to experience exciting new dishes, filled with fantastic flavours.
Some of our customer favourites include the delectable duck breast cooked up in our state-of-the-art Josper oven during the autumn and winter, and the succulent salt and pepper lamb in the spring and summer.
Our beef and lamb, fruit and vegetables, cheese, bread and even ice cream is all locally sourced from suppliers 25 miles or less from The Lion. We make sure to purchase only the finest ingredients from local suppliers to guarantee all our dishes are great tasting and of impeccable quality.
What To Do In The Local Area
We're so lucky to be located in such a beautiful place. Malpas is a thriving community filled with charming shops and surrounded by magnificent countryside containing a wealth of lovely walks.
The famous Sandstone Trail is just a hop skip and a jump from Malpas, with the trail running through the nearby villages of No Man's Heath and Hampton. Whether you're looking for a sizeable hike or just a short stroll, the Sandstone Trail is the best way to take in the glorious Cheshire landscape.
You don't have to stick to the trail for a good walk though, there are plenty of other fantastic routes to take and you can find out more about them by consulting our guide.
If it's retail therapy you're after, then The Lion is an ideal base. Malpas is within easy reach of major retail hubs such as Chester and Liverpool which are just half an hour and an hour away, respectively.
You can also pick up some brilliant bargains from Cheshire Oaks or take in nearby Whitchurch's delightful high street.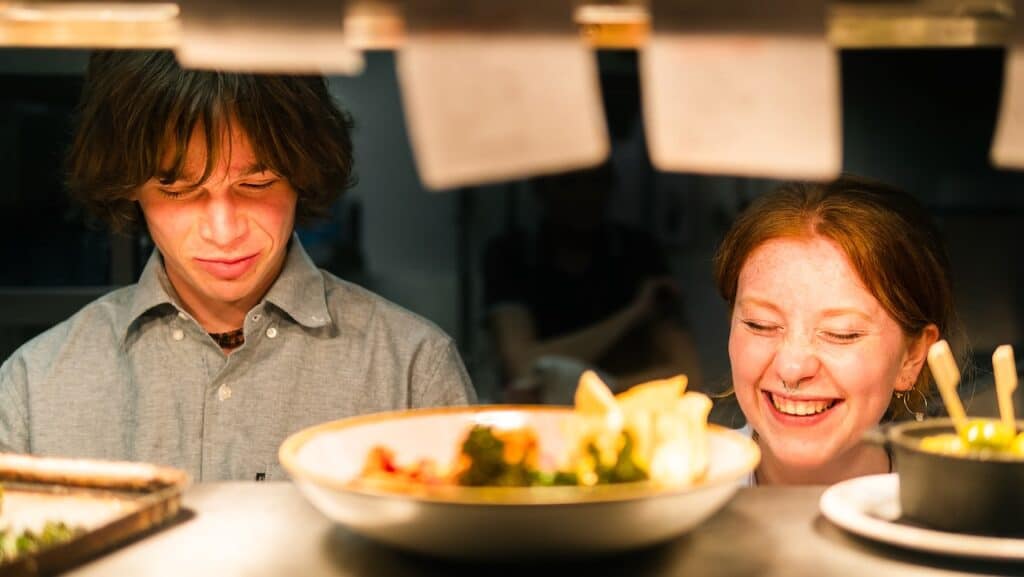 How To Book Your Break
If you're already dreaming of a stay at The Lion, you can book one of our rooms through our website.